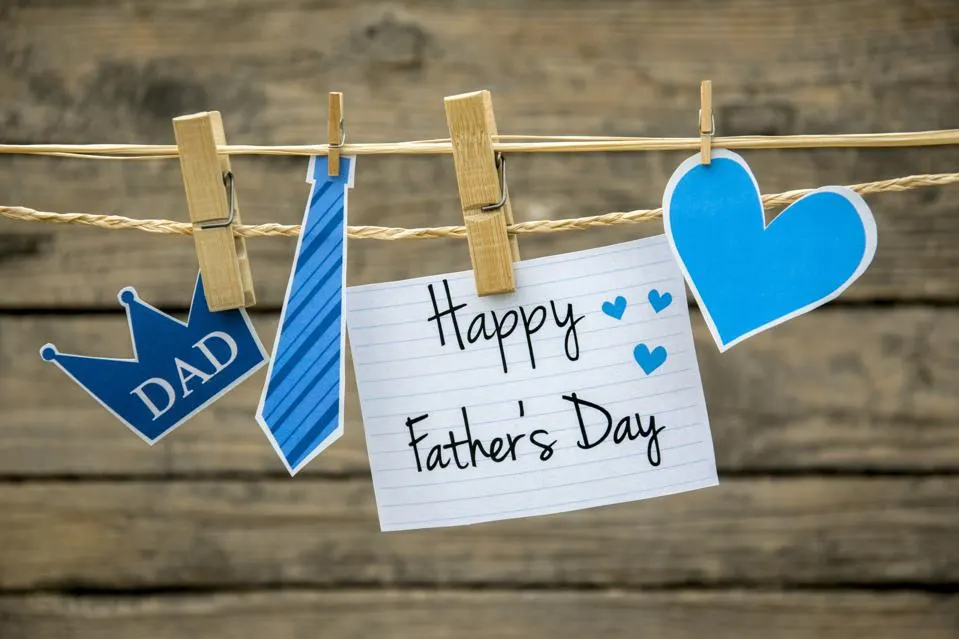 This year, why not switch up your Father's Day gift-giving routine? Instead of gifting the usual tie, book, or grilling tool set, consider something different: an edible bouquet for him! This Father's Day, in the heart of Los Angeles, we're seeing a delicious trend take off: charcuterie bouquets for him, alcohol bottle bouquets, and other irresistible edible arrangements from Fruquete LA.
Edible Bouquets: A Delectable Twist on Traditional Gifts
Edible bouquets aren't your run-of-the-mill flower arrangements. They're a collection of savory delights, sweet treats, or even beverages arranged in a visually striking bouquet. Imagine the joy on your dad's, boyfriend's, fiance's, or husband's face when he receives an unexpected yet entirely appreciated edible bouquet.
Fruquete LA is leading the charge in this emerging trend, offering a variety of edible bouquets that are perfect for any man in your life. Their product range includes mouth-watering charcuterie bouquets, sweet and savory snack bouquets, and even alcohol bottle bouquets.
Charcuterie Bouquets for Him: A Perfect Blend of Flavor and Style
Charcuterie boards are all the rage these days, and Fruquete LA has innovatively turned this trend into an edible gift. A charcuterie bouquet from Fruquete LA is a meticulously arranged assortment of cured meats, cheeses, olives, and other snackable delights, all presented in an easily transportable bouquet form.
The "Manly Meat & Cheese Bouquet" is a perfect example of this. It's a hearty and flavorful selection of artisanal cheeses and cured meats, perfectly arranged to impress any father, boyfriend, or husband. It's the ideal Father's Day gift idea for 2023, especially for the man who appreciates gourmet flavors.
Alcohol Bottle Bouquets: For a Sophisticated Taste
If the man in your life has a taste for the finer things, an alcohol bottle bouquet might be the perfect Father's Day gift. Fruquete LA offers a selection of these unique bouquets, each one featuring an array of mini alcohol bottles amid a decorative arrangement.
The "Cheers to You Bouquet" is a standout product, featuring a selection of top-shelf mini liquors arranged in a classy, celebratory bouquet. It's a fantastic way to toast to the special man in your life this Father's Day.
Fruquete LA: Transforming Edible Arrangements into Art
Fruquete LA is not just about offering a different kind of gift; it's about creating an experience. Every product is handcrafted and arranged with the utmost attention to detail. Each edible bouquet is as much a feast for the eyes as it is for the palate.
Whether it's a charcuterie bouquet for him, a sweet treat bouquet, or an alcohol bottle bouquet, Fruquete LA ensures that your gift will be memorable, delicious, and most importantly, unique.
Celebrate Father's Day 2023 with Fruquete LA
This Father's Day, do more than just say "I appreciate you." Show your love and appreciation with an edible bouquet from Fruquete LA. It's not just a gift; it's an experience that the special man in your life won't soon forget. For more information about these unique Father's Day gift ideas for 2023, visit Fruquete LA's website today. Your perfect edible bouquet for him is just a click away.
Gone are the days when gifting was a monotonous task, involving the same presents year after year. With Fruquete LA's innovative edible bouquets, you can truly personalize your gift according to the receiver's tastes. Whether he's a lover of fine cheese, a sweet tooth, or a connoisseur of good alcohol, there's an edible bouquet for him.
Customization: Crafting a Unique Edible Bouquet for Him
One of the things that sets Fruquete LA apart is their dedication to customization. Each bouquet can be tailored to your specific needs, ensuring a truly unique gift experience. Whether your loved one is a fan of dark chocolate, a certain type of cheese, or a particular brand of whiskey, you can create a custom edible bouquet that perfectly suits his palate.
Sustainability: A Gift That Gives Back
At Fruquete LA, each edible bouquet is not just a gift but also a commitment to sustainability. They source their ingredients locally whenever possible, supporting local farmers and businesses. This makes your gift not only a delight for the recipient but also a way to give back to the local Los Angeles community.
Father's Day Gift Ideas: Making Memories with Fruquete LA
An edible bouquet from Fruquete LA does more than just satisfy taste buds—it creates lasting memories. Imagine the surprise and delight on your loved one's face when he sees a beautifully arranged bouquet of his favorite treats. Every bite will be a reminder of the thought and care you put into choosing the perfect gift.
As Father's Day 2023 approaches, consider something different, something memorable, something delectable. Choose Fruquete LA's edible bouquets—the perfect blend of taste, creativity, and thoughtfulness that's sure to make his day.
Conclusion: Elevate Your Father's Day Celebration with Fruquete LA
The gift of an edible bouquet is more than just a delightful surprise; it's a testament to the thoughtfulness and creativity that went into choosing the perfect gift. This Father's Day, let the special men in your life know how much they mean to you with an unforgettable gift from Fruquete LA. Explore the wide variety of options available and find the perfect bouquet that speaks to their unique tastes and preferences.
While you're at it, don't forget to explore our other product offerings. From our delicious Fruit Baskets to our gourmet Chocolate Bouquets, there's something for everyone at Fruquete LA.
And if you're looking for more gift-giving inspiration or want to keep up with the latest trends in edible arrangements, make sure to check out our blog. Here, we regularly share exciting new product launches, innovative gift ideas, and tips on celebrating life's special occasions in unique and memorable ways.
So, here's to a Father's Day filled with love, joy, and most importantly, delicious treats. At Fruquete LA, we're here to make your celebrations even more special. Visit us today and let's make Father's Day 2023 one for the books!